ABOUT US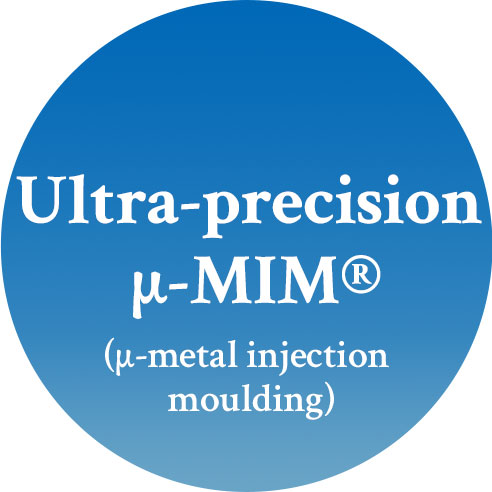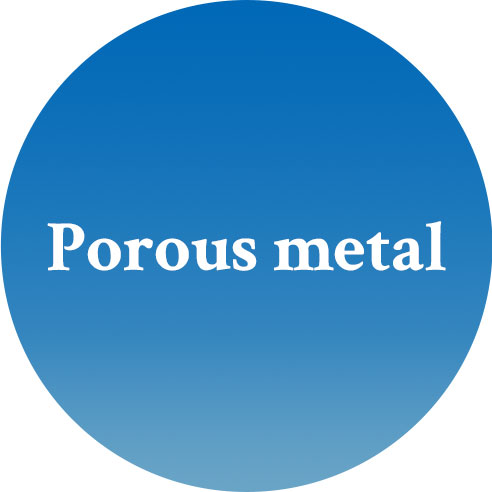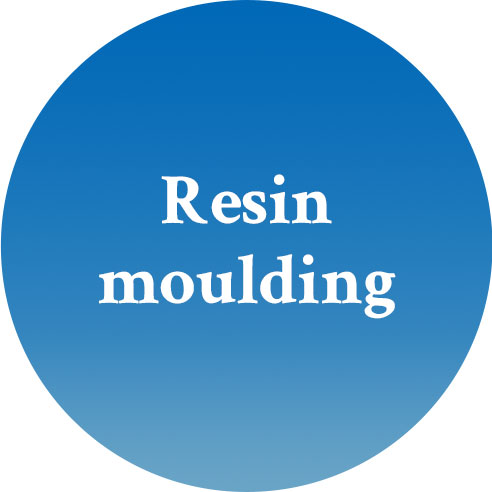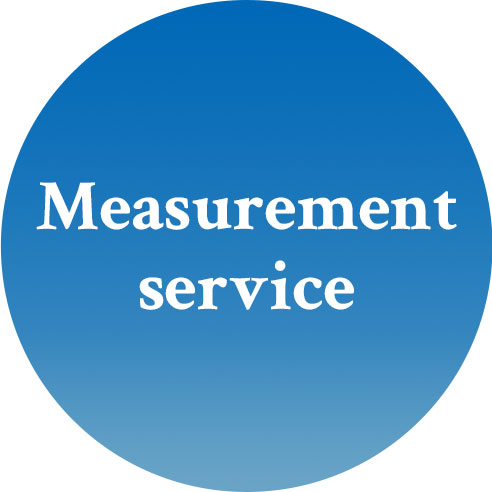 TAISEI KOGYO is a research-and-development-type SME with manufacturing headquarters and an R&D lab in Neyagawa, Osaka Prefecture. Beside those, we are operating a factory and another R&D lab in Thailand.
We aim to be a manufacturing company with the world's best MIM technology with the above four core factors.
We have obtained particular patents for ultra-precision MIM applied to our production of small precise metal components in various industries.
CORPORATE

PHILOSOPHY
Satisfy customers with credence

Our company can only flourish from gaining the customers' choice. We strive to gain credence and satisfy customers via our Monodzukuri (manufacturing).

Love people, materials and machines

People, materials and machines are three elements of production. We will engage in manufacturing with the spirit of valuing the things we interact every day.

Develop technology to stay ahead of the times

The company chosen by customers is a company that has the ability to develop technologies that are one step ahead of the times and provide products of stable quality.
MANAGEMENT
POLICY
MANAGEMENT POLICY
Create an impression from our everyday performance

TAISEI KOGYO reviews the work environment frequently to improve employee motivation for work. We provide highly functional products with high-quality assurance to make impressions on customers and society.
POLICY
1) Provide high quality assured unique products

We ensure products that we manufacture ourselves are satisfied with the quality while responding to the requirements from the customer.

2) Win the trust of society and the community

We respect the regulations and take socially responsible actions.

3) Keep improving

We strive to improve ourselves to achieve our target constructively.
QUALITY POLICY
QUALITY POLICY
We will respond to customer requests and provide products that are reliable and satisfy those requests.
Manage risks and strive to reduce those risks.
Ensure our quality management system are effectively applied and keep seeking its improvement.
Recognise safety-related issues regarding medical devices production and comply with relevant laws and regulations.
QUALITY PHILOSOPHY
We strive to understand accurately the requirements that customers really need, and process manufacturing including design, development, and production activities in compliance with laws and regulations and the items we deem necessary.
Furthermore, we set our quality targets to aim to provide products reliable and satisfied. We contribute to society and preserve the local environment from our technology improvement.
ENVIRONMENTAL POLICY
ENVIRONMENTAL POLICY
Understand the environmental impact of development and production activities and ensure that all employees are thoroughly educated and trained in environmental conservation activities.
Comply with relevant applicable environmental laws and regulations, and other requirements recognised.
We work through energy and resource savings, reduction of output, and recycling. We set environmental objectives and targets that will lead to sustainable economic development.
Publicize our environmental policy.
ENVIRONMENTAL PHILOSOPHY
We pursue superior technologies that are friendly to people and the earth and develop and produce energy-saving and resource-saving ultra-compact high-performance metal components.
We will pursue success and protect the global environment in harmony with nature and human activities.
COMPANY

PROFILE
Trade name
TAISEI KOGYO CO., LTD.
Representative
Chairman and Representative Director / Shigeo Tanaka


President / Tomoyuki Yokota

Location;Head Office
26-1 Ikeda-Kitamachi, Neyagawa, Osaka, 572-0073, Japan
Location;Tokyo Sales Office
Gloria Hatsuho Machida 905, 3-18-27 Kamizuruma Honcho, Minami, Sagamihara, Kanagawa, 252-0318, Japan
Location;Research Lab
Creation Core Higashi Osaka South Building Room 2107, 1-47-1 Aramoto Kita, Higashi Osaka, Osaka 577-0011, Japan
TEL/FAX
+81 072-829-3588 /

+81 072-827-3390

Founded
January 1972
Established
June 1974
Capital
10 million yen
Employee
Approximately 40
Overseas subsidiary
TAISEI KOGYO (THAILAND) CO., LTD.
Micro MIM Europe GmbH
HISTORY
Jan

1972

Founded in Higashi-Osaka, Osaka, Japan

Jun

1974

Established TAISEI KOGYO CO., LTD.

Apr

1980

Moved head office and factory to Ikeda-Kitamachi, Neyagawa, Osaka

Apr

1987

Second factory operated in Ikeda-Kitamachi, Neyagawa, Osaka

Jul

1991

Operated Taima Higashi Office in Hama Higashi, Neyagawa, Osaka

Aug

1994

Kyoto Research Lab operated in Chudo-Ji Minamicho, Shimogyo, Kyoto

Sep

1997

Quality ISO9001 certified

Oct

1998

Kyoto Research Lab relocated to Ritsumeikan University BKC Liaison Office

Dec

1999

Environment ISO14001 certified

Apr

2000

Relocated research facility from Ritsumeikan University to head office

Apr

2002

Join IVAM (Germany) as a first member in Asia, First exhibition in Hannover

May

2005

PM factory operated, Closed Taima Higashi office

Mar

2007

Selected "100 Good KANSAI Manufacturing Companies"

Apr

2008

Selected as "300 healthy manufacturing companies"

Feb

2009

Selected as "193 Osaka manufacturing signboard companies"

May

2009

Integrated second factory into the head office

Sep

2010

Research Laboratory operated at Creation Core Higashi Osaka

Aug

2011

Established TAISEI KOGYO (THAILAND) CO., LTD. In Thailand

Sep

2013

Tokyo Sales Office operated

Mar

2016

Established representative office in Germany

Oct

2017

Shigeo Tanaka becomes chairman and Tomoyuki Yokota becomes president

May

2019

ISO13485 certified

May

2020

R&D lab moved to the headquarters

Oct

2022

Established a local subsidiary in Germany
ACCESS
Head Office
R&D
26-1 Ikeda-Kitamachi, Neyagawa, Osaka, 572-0073, Japan
TEL: +81 072-829-3588 FAX: +81 072-827-3390
Tokyo Sales Office
Gloria Hatsuho Machida 905, 3-18-27 Kamizuruma Honcho, Minami, Sagamihara, Kanagawa, 252-0318, Japan
TEL: +81 042-851-5092 FAX: +81 042-851-5093
Offenburg Office
In der Spöck 12 (Im TPO) 77656 Offenburg Germany
TEL: +49 781-6301-4281
Micro MIM Europe GmbH
Graf-Adolf-Straße 41, 40210 Düsseldorf, Germany
TEL: +49 211-1583-3055
TAISEI KOGYO (THAILAND) CO.,LTD.
Factory19/65 Moo.10, Klong Nueng, Khlong Luang, Pathumthani 12120 Thailand
TEL: 02-520-3191-2 FAX: 02-520-3193
TAISEI KOGYO (THAILAND) Lab
Lab141 Thailand Science Park, Room No. INC2D-409, 4th Floor, Phahonyothin Road, Klong 1, Khlong Luang, Pathumthani 12120 Thailand
Click here to visit the website. >>